Ronda Rousey is smiling again, and that's good.

The former UFC women's bantamweight champion is taking some much needed time off following her stunning KO loss to Holly Holm at UFC 193 on November 14 in Melbourne. Like many Americans, Rousey is spending thanksgiving with her family, and her mother, Dr. AnnaMarie De Mars posted a photo of the family to her blog where Rousey's bruised and busted lip has been replaced by a smile.

MORE: Rousey's life story | Nine things about Ronda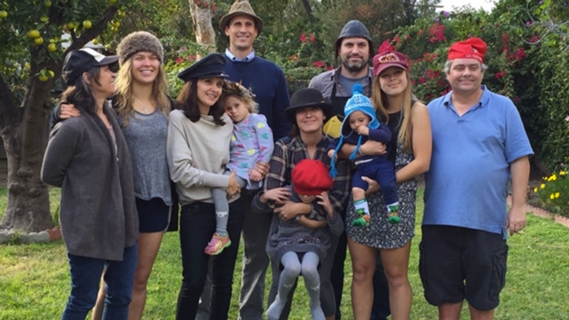 For nearly the past 12 months, Rousey has been one of the most overexposed and overanalysed athletes on the planet. While the knockout loss was crushing for her, it does allow for an opportunity to reset.

A family photo with goofy hats is certainly a step in the right direction.