It seems however, that Geelong Cats livewire Steven Motlop may not have taken to the track during his time away from the club.

An image that surfaced late on Friday afternoon seems to depict an unfit Motlop back at training with the Cats, and it looks as though he has plenty of work to do in the pre-season period.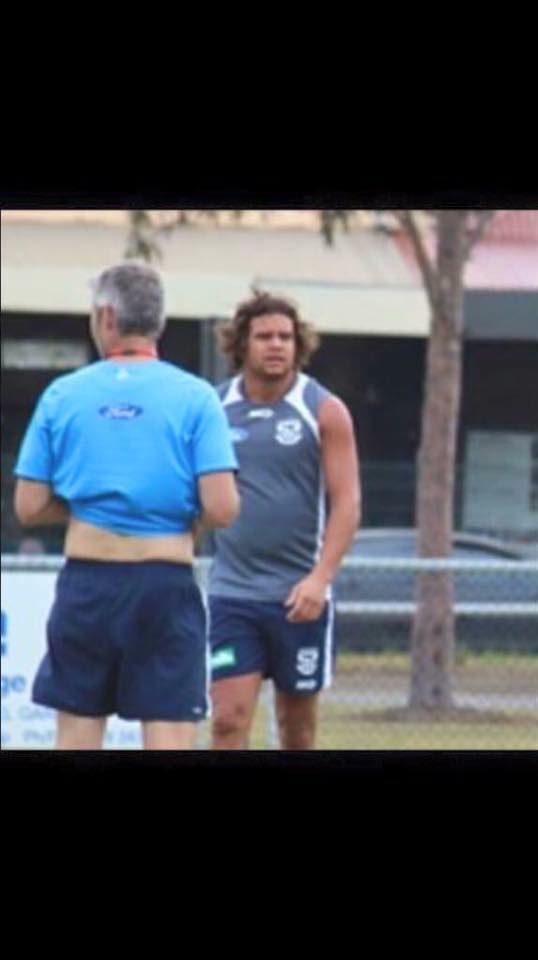 The image went viral on social media, with many taking to Twitter and Facebook to vent their thoughts on the state of the Geelong star's fitness.

@StevenMotlop32 too many beers over the off season? Not sure if this is legit or not #preseason 🍻🍻 pic.twitter.com/6mWlNsiSD6
— Jedd Glass (@jeddglass12) November 27, 2015
@paigecardona @TACCup Paige you do an awesome job.Enjoy your break - just don't come back looking like Steven Motlop😂


— Derek Mathieson (@dingoderek) November 27, 2015
How unprofessional is this? Geelongs winning culture is fading fast #StevenMotlop #GeelongCats pic.twitter.com/08V8kFOQJP
— bdavin68 (@bdv1968) November 27, 2015
@StevenMotlop32 what's up......other than your blood suger levels 😂 pic.twitter.com/XlYv38B0uH


— Jordan (@JK_rollin) November 27, 2015
We know who ate all the pies #stevenmotlop
— Fresh PrinceofBelair (@trimbowlme) November 27, 2015
Well done @StevenMotlop32 pic.twitter.com/amyU7WerXR
— Ben (@brey9186) November 27, 2015