MORE: Young AFL star faces court over $10,000 vandalism spree

The 22-year-old Victorian wasn't among the favourites to win the award and was shocked to walk away with the gong.

"I saw all the blokes tonight and thought I had no chance," Buntine said after accepting the award which is voted on by Cleo readers.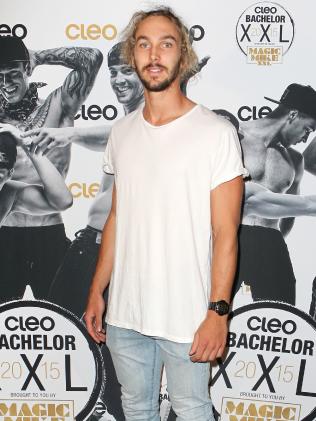 Nominees for the award included singer Tim "Timomatic" Omaji, Richard Wilkins' son Christian and Larry Emdur's son Jye.
Cleo editor-in-chief Lucy Cousins believed Buntine's personality was the clincher in winning the award.
"Matt is just a genuine, nice guy, who rocks a man bun and a set of abs," Cousins said.

"And I think our readers noticed that and voted (a lot) for him! The fact that he was so surprised made it all the more perfect."

Previous winners of the award include radio star Andy Lee, actor Eric Bana and David Jones ambassador Jason Dundas.